help promote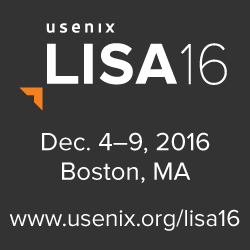 Get more
Help Promote graphics!
usenix conference policies
twitter
Andrew Seely
Andy Seely is the Chief Engineer and division manager for an IT enterprise services contract, an adjunct instructor in the Information and Technology department at the University of Tampa, and a regular contributor to ;login: magazine. His wife Heather is his PXE Boot and his sons Marek and Ivo are always challenging his thin-provisioning strategy.