help promote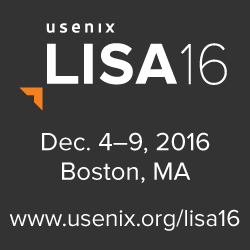 Get more
Help Promote graphics!
usenix conference policies
twitter
Caching in on Varnish
Wednesday, November 11, 2015 -

11:00am

-

11:45am
Rafael Barrero, The Walt Disney Company
Abstract:
Varnish is a state of the art web accelerator, which traditionally sits in front of a web server and caches content. However, that's just the tip of the iceberg. For web applications, especially high traffic, demanding web applications, Varnish can be leveraged to load balance, direct, manipulate and enhance the traffic of a highly scalable web environment at multiple tiers. More importantly, Varnish can be deployed by Chef, is automation friendly, highly configurable and can also provide a wealth of useful data to DevOps engineers looking to garner operational analytics and application performance data.
Rafael manages a team of Systems Engineers dedicating to supporting Disney/ABC. He and his team are responsible for the system architecture, automation, and reliability of guest facing sites like Watch ABC, Watch Disney, ABC News, ABC Local, ABC Family, and the Oscars. He enjoys the challenges of large scale platforms and collaborating with Engineering teams to build robust, dynamic environments for their applications. He's been working in the Systems Engineering field for over 15 years.
BibTeX
@conference {208757,
author = {Rafael Barrero},
title = {Caching in on Varnish},
year = {2015},
address = {Washington, D.C.},
publisher = {USENIX Association},
month = nov,
}