help promote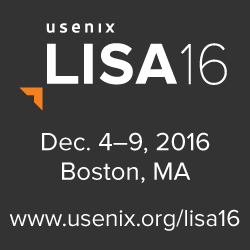 Get more
Help Promote graphics!
usenix conference policies
Workshop 8: DevOps in the Workplace
Tuesday, November 11, 2014 -

9:00am

-

12:30pm
Ballard Room
Mandi Walls, Chef, and Dominica Degrandis, DevOps and Kanban Trainer and Consultant
Abstract:
This workshop will be an open discussion about DevOps in practice. Potential topics may include:
How DevOps is being applied in different organizations.
Coping with new demands and requirements presented by DevOps-style projects.
Finding or building a toolchain to meet your DevOps goals.
Sifting through DevOps fact and fiction.
BibTeX
@conference {209007,
author = {Mandi Walls},
title = {Workshop 8: {DevOps} in the Workplace},
year = {2014},
address = {Seattle, WA},
publisher = {USENIX Association},
month = nov
}