help promote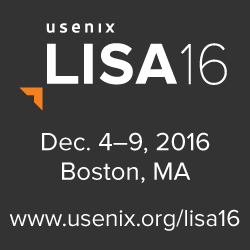 Get more
Help Promote graphics!
usenix conference policies
Workshop 6: HPC Compute Cluster Workshop
Monday, November 10, 2014 -

9:00am

-

5:00pm
Ballard Room
Clay England, Oak Ridge National Laboratory
Abstract:
Administering a compute cluster in a production environment is a niche area of system administration. In addition to the common issues involved in administering *NIX computers, additional challenges related to cluster management, customer usage, and specialized software present themselves. In this workshop, we will discuss these specialized problems and potential solutions, as well as offering suggestions based on our experiences in HPC cluster management. The topics will be based on the attendees' interest but may include OS deployment, software deployment, management tools, schedulers and resource managers, and customer issues.
Attendees should be admins of a compute cluster or interested in adminning this type of cluster. They should come prepared to discuss openly, in a round table setting, their admin experiences with this class of machine and the pros and cons of their existing cluster management tools.
BibTeX
@conference {209008,
author = {Clay England},
title = {Workshop 6: {HPC} Compute Cluster Workshop},
year = {2014},
address = {Seattle, WA},
publisher = {USENIX Association},
month = nov,
}