help promote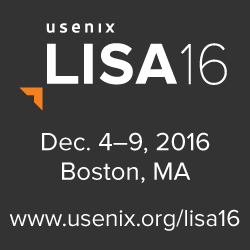 Get more
Help Promote graphics!
usenix conference policies
Shadow-Soft LISA14 Exhibitor
Sponsor Description:
Shadow-Soft is a next-generation systems integrator committed to helping enterprise and government customers move beyond yesterday's solutions to standardized, open platforms that are optimized for physical, virtual, and cloud deployments. Unlike the other guys, Shadow-Soft fully embraces all that Open Source systems integration has to offer – total technology freedom, innovation and less cost. With offices in Atlanta and Washington DC, our industry-certified Linux, middleware, and cloud consultants free clients from costly, inflexible proprietary software while also providing the engineering expertise to implement complex hardware systems, including servers, storage and networking technologies. We're experts at migrating applications, modernizing and optimizing infrastructure, and enhancing manageability through orchestration and automation. To learn more, visit www.shadow-soft.com.
Color Logo: