help promote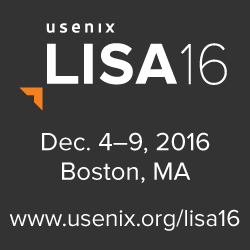 Get more
Help Promote graphics!
usenix conference policies
Microsoft Research LISA14 General
Sponsor Description:
Founded in 1991, Microsoft Research is dedicated to conducting both basic and applied research in computer science and software engineering. Its goals are to enhance the user experience on computing devices, reduce the cost of writing and maintaining software, and invent novel computing technologies. Researchers focus on more than 55 areas of computing and collaborate with leading academic, government and industry researchers to advance the state of the art in such areas as graphics, speech recognition, user-interface research, natural language processing, programming tools and methodologies, operating systems and networking, and the mathematical sciences. More information can be found at http://research.microsoft.com/.
Color Logo:
Sponsor Information:
Student Grants and LISA Lab