help promote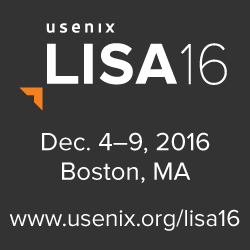 Get more
Help Promote graphics!
usenix conference policies
Thomas Uphill
Thomas has been using puppet for several years and he has given several tutorials on puppet. He spoke last year at puppetconf 2013 where he obtained the puppet professional certification. He is currently working on a puppet book. An RHCA, he currently works with puppet on the Linux team at Costco Wholesale.