help promote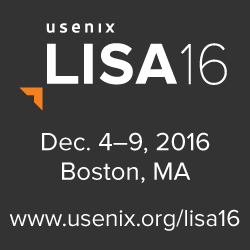 Get more
Help Promote graphics!
usenix conference policies
Hal Stern
Hal Stern is Executive Director of Applied Technology at Merck & Company, where he focuses on building services and applications to define and shape the data-oriented and data-influenced adjacencies to Merck's core markets. Hal was previously a VP at Juniper Networks and spent more than 20 years at Sun Microsystems. He holds a BSE degree from Princeton University and holds four issued and several filed patents in security, identity, user experience, and networking. Hal has been a frequent speaker at industry and technical conferences, and has co-authored three books, "Professional WordPress: Design and Development" (2010), "Blueprints for High Availability" (2001) and "Managing NFS and NIS" (1991). He is an active Kiva microlender and digital photographer, and may be found on the left wing with his adult ice hockey team, cheering for the NJ Devils, building guitar electronics, or playing golf very badly.