help promote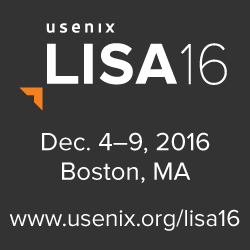 Get more
Help Promote graphics!
usenix conference policies
George Beech
George is an SRE generalist at Stack Exchange. He has worked on every part of the stack from Windows, to Linux, to the network infrastructure.
His experience working in the IT field over the past thirteen years has led him to love working with multiple technologies, and allowed him to experience everything from running a small network as a consultant to being part of a large team running very large scale infrastructure.