help promote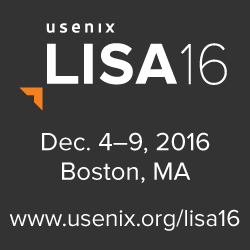 Get more
Help Promote graphics!
usenix conference policies
Doug Hughes
Doug Hughes graduated from Penn State University with a BE in Computer Engineering in 1991. He has worked for GE Aerospace at the network operations center, worked six years at Auburn University College of Engineering managing the infrastructure for the college of engineering, and spent six years at Global Crossing supporting the global IP infrastructure. Currently he works at D. E. Shaw Research, LLC where he leads a multi-national team of seven System Administrators covering all aspects of data, networking, and clustering infrastructure.