help promote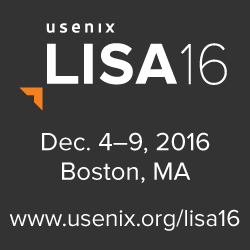 Get more
Help Promote graphics!
usenix conference policies
Caskey L. Dickson
Website Maintenance Alert
Due to scheduled maintenance, the USENIX website will not be available on Tuesday, December 17, from 10:00 am to 2:00 pm Pacific Daylight Time (UTC -7). We apologize for the inconvenience.
If you are trying to register for Enigma 2020, please complete your registration before or after this time period.
Caskey Dickson is a Site Reliability Engineer/Software Engineer at Google, where he works on writing and maintaining monitoring services that operate at "Google scale." Before coming to Google he was a senior developer at Symantec, wrote software for various internet startups such as CitySearch and CarsDirect, ran a consulting company, and taught undergraduate and graduate computer science at Loyola Marymount University. He has an undergraduate degree in Computer Science, a Masters in Systems Engineering, and an MBA from Loyola Marymount.