help promote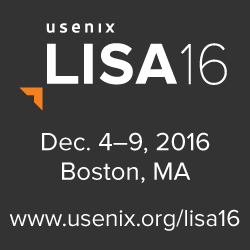 Get more
Help Promote graphics!
usenix conference policies
Brian Proffitt
Virtualization was the next Big Thing. Then cloud. Now, containers are at the peak of hype, led by the excitement surrounding Docker. But is this hype justified, or can innovation be tempered and improved by better management and control? This is the problem Project Atomic hopes to solve.

Brian Proffitt is a Community Liaison for the oVirt Project at Red Hat and helped launch Project Atomic in 2014. The author of 22 books on Linux, iOS, and even a brief work on Plato, Brian is an adjunct instructor at the University of Notre Dame, living in his native Indiana with his wife and three daughters.