help promote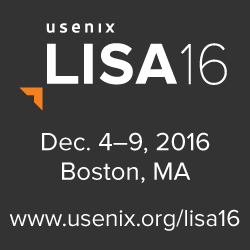 Get more
Help Promote graphics!
usenix conference policies
Ben Rockwood
Ben Rockwood is the Director of Cloud Operations at Joyent, home of SmartOS, Smart Data Center, Node.js, the Manta Storage Service, and the Joyent IaaS Cloud. He has been a system administrator since the early 1990's and has been heavily involved in the Sun Solaris & OpenSolaris communities, as well as in the DevOps & LEAN IT movements of the last several years. He lives in the San Francisco Bay Area with his amazing wife Tamarah and their 5 children.