Ingrid Epure, Netlify
May 21, 2020

SREcon Conversations are short, interactive, online discussions about Site Reliability Engineering, hosted on Zoom. SREcon Conversations maintain and celebrate the values, goals, and culture of SREcon.
SREcon is a gathering of engineers who care deeply about site reliability, systems engineering, and working with complex distributed systems at scale. Our purpose is to be inclusive as we bring together ideas representative of our diverse community, whether its members are focusing on a global scale, launching new products and ideas for a small business, or pivoting their approach to unite software and systems engineering. SREcon challenges both those new to the profession as well as those who have been involved in it for decades. The conference has a culture of critical thought, deep technical insights, continuous improvement, and innovation.
Ingrid Epure, Netlify
Thursday, May 21, 2020
10:30am–12:00pm PDT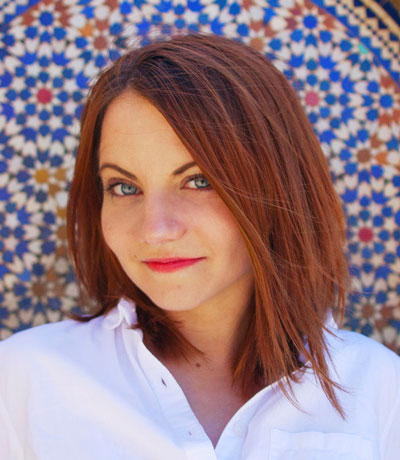 Ingrid wants to make the world simpler, one production system at a time. She talks and cares deeply about demystifying the tech culture and wants to make it more accessible and open. Ingrid is an international speaker, a mentor for women in tech communities, and part of the SREcon EMEA program committee. When she is not busy being a Senior Platform Engineer at Netlify, she learns to draw, builds mechanical keyboards, and nerds out about coffee and music.
Engineering and Trust for Peaceful Sleep
One of the central tenets of site reliability engineering is simplicity, but often we find ourselves adding new moving parts to our systems in an effort to increase reliability, scalability, performance and value. At scale, even the simplest business logic can translate into a significant degree of architectural complexity. In this talk Ingrid will discuss the tradeoffs between reliability and complexity that Netlify makes as it powers a significant percentage of the web.
Thank you to our SREcon20 Americas sponsors. Learn more about them by visiting the SREcon20 Americas Sponsors Showcase page.
Diamond Sponsors
Gold Sponsors
Bronze Sponsors
General Sponsors
Conference Sponsorship
Become a Sponsor: Sponsorship exposes your brand to highly qualified attendees, funds our diversity and student grants, supports open access to our conference content, and keeps USENIX conferences affordable. USENIX is a 501(c)(3) non-profit organization that relies on sponsor support to fulfill its mission. To learn more, please contact the Sponsorship Department with the conference name in your subject line.
The acceptance of any organization as a sponsor does not imply explicit or implicit approval by USENIX of the donor organization's values or actions. In addition, sponsorship does not provide any control over conference program content. Questions? Contact the Sponsorship Department.