general information
Early Bird Registration Deadline: March 16, 2016

SREcon16 is SOLD OUT.
No walkup registrations will be accepted.
Venue:
Hyatt Regency Santa Clara
5101 Great America Pkwy
Santa Clara, CA 95054
Rooms at the Hyatt Regency Santa Clara are sold out.
Rooms available at:
Biltmore Hotel & Suites
2151 Laurelwood Road
Santa Clara, CA 95054

Book your room for $225 single or double plus tax or call (800) 255-9925 or (408) 988-8411 and reference USENIX Association or Billing ID #32992. Room rate includes WiFi and complimentary shuttle to the Hyatt Regency Santa Clara.
Questions?
About SREcon?
About the Call for Participation?
About the Hotel/Registration?
About Sponsorship?
help promote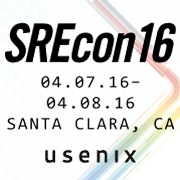 twitter
usenix conference policies
Performance Checklists for SREs
Abstract: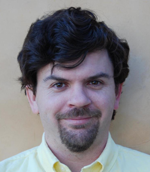 There's limited time for performance analysis in the emergency room. When there is a performance-related site outage, the SRE team must analyze and solve complex performance issues as quickly as possible, and under pressure. Many performance tools and techniques are designed for a different environment: an engineer analyzing their system over the course of hours or days, and given time to try dozens of tools: profilers, tracers, monitoring tools, benchmarks, as well as different tunings and configurations. But when Netflix is down, minutes matter, and there's little time for such traditional systems analysis. As with aviation emergencies, short checklists and quick procedures can be applied by the on-call SRE staff to help solve performance issues as quickly as possible.
In this talk, I'll cover a checklist for Linux performance analysis in 60 seconds, as well as other methodology-derived checklists and procedures for cloud computing, with examples of performance issues for context. Whether you are solving crises in the SRE war room, or just have limited time for performance engineering, these checklists and approaches should help you find some quick performance wins. Safe flying.
Brendan Gregg is a senior performance architect at Netflix where he does large-scale computer performance design, analysis, and tuning. He also assists production triage for performance and availability issues and participates in the primary on-call rotation for the Netlfix CORE and SRE team. He is the author of Systems Performance published by Prentice Hall and received the USENIX LISA Award for Outstanding Achievement in System Administration. He has previously worked as a performance and kernel engineer and has created performance analysis tools included in multiple operating systems, as well as visualizations and methodologies.
Open Access Media
USENIX is committed to Open Access to the research presented at our events. Papers and proceedings are freely available to everyone once the event begins. Any video, audio, and/or slides that are posted after the event are also free and open to everyone. Support USENIX and our commitment to Open Access.
Presentation Video
Presentation Audio
BibTeX
@conference {208581,
author = {Brendan Gregg},
title = {Performance Checklists for SREs},
year = {2016},
address = {Santa Clara, CA},
publisher = {{USENIX} Association},
}