Sponsored by Cambridge Computer
Join us on Monday, October 28, 2019, at the Portland Marriott Downtown Waterfront for LISA Expo Day Pass and Vendor Talks Day. This one-day event focuses on current trends in the industry. Registration includes the Expo Happy Hour, luncheon, coffee breaks, and Monday Birds-of-a-Feather sessions (BoFs).
Not attending LISA but still want to attend?  Registration is free and we look forward to seeing you there.
What:
Expo Day Pass and Vendor Talks Day
When:
Monday, October 28, 9:00 am–5:30 pm
Registration
Registration for the Day Pass to the Expo and Vendor Talk Day is FREE for all LISA19 attendees and includes the Expo Happy Hour, luncheon, coffee breaks, and Monday Birds-of-a-Feather sessions (BoFs).
To register, please select the LISA19 Vendor Talk Day optional add-on item when you register for LISA19.
Not attending LISA? Please sign up HERE for the Day Pass and Vendor Talks only.
Morning Session
Monday,

11:30 am

–

12:00 pm
Jeffrey Eric Altman, Founder and CEO, AuriStor
The AuriStor File System enables organizations to construct a file namespace that presents a homogeneous, location-transparent namespace to client workstations. This global namespace is secured by federated authentication and a multi-factor constrained elevation authorization model. Organizations are protected when extending the namespace across multiple internal, DMZ and cloud hosted infrastructures.
Come to the this presentation to see how AuriStor File System has been successfully deployed by end user organizations to support process migration across infrastructures via life-and-shift; prevent cloud vendor lock-in; and to support open data scientific research initiatives.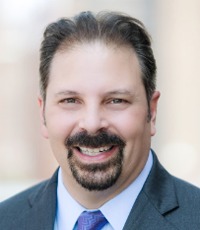 Jeffrey has developed data communications, distributed file system and network security solutions for more than thirty years. His experience with secure data communications extends from two-pair circuits to interplanetary transmissions.
Jeffrey founded AuriStor, Inc. in 2007 to extend the AFS concepts of WAN file system namespaces, security first network protocols, and access control to all 21st centry applications and end users. Today, AuriStor is setting a new standard for secure high performance globally accessible general purpose file systems.
Monday,

12:00 pm

–

12:30 pm
Greg Tevis, VP of Strategy, Cobalt Iron
Join us to learn about a SaaS solution that transforms enterprise backup to easily manage data growth, expanding workloads, emerging technologies, backup complexities, and data security in an insecure world. Cobalt Iron has designed a virtualized data protection operating system that delivers automation, analytics, SaaS delivery, and seamless multi-cloud integration for enterprise data protection. Cobalt Iron's Compass™ enables you to insert your technology and business expertise into the policies and processes while allowing the service to automate the daily operational effort of enterprise backup. Come learn about the future of enterprise data protection that is available today.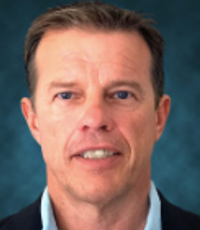 With over 37 years of experience in storage hardware and software development, Greg is a globally recognized expert in data protection and recovery. Prior to joining Cobalt Iron, Greg was Storage Software Technical Strategist and Customer Solution Architect at IBM, where he was responsible for leading the technical strategy for IBM's storage software, driving portfolio technologies, roadmaps, and integrations. Greg worked extensively with IBM partners and clients worldwide designing strategic storage infrastructure, data management, and cloud strategies. Greg was an IBM Master Inventor for over 15 years and has 34 patents issued or pending.
LISA Vendor Talks Day Sponsors and Cambridge Computer Partner Pavilion Exhibitors
| | |
| --- | --- |
| | Cambridge Computer specializes in storage networking, data protection, and digital archiving technologies. For 28 years, we have helped our clients identify their needs, devise long-term storage management strategies, and compare technologies from different hardware and software manufacturers. Recommending customized solutions often comes at no cost to our customer. Our professional services include consulting, integration, project management, and knowledge transfer. Our technical expertise is known throughout the storage industry. Our clients include leading corporations, major financial institutions, top universities, the most vital of government facilities, as well as small to medium size businesses. Allow us to apply our creativity to design a solution that meets your budget and exceeds your expectations. |
| | Clumio's secure, backup as a service eliminates the complexity of infrastructure management with authentic SaaS. Consolidate data center protection with no hardware or software to size, configure, manage – or buy at all. Use the same service to protect cloud workloads like VMware Cloud on AWS and native AWS services. |
| | Cobalt Iron is the global leader in SaaS-based enterprise data protection. Cobalt Iron's platform, Compass, scales from terabytes to exabytes and provides the simplicity not found in backup technologies and tools today. Leveraging the cloud, Cobalt Iron reduces overall CapEx by more than 50% while eliminating backup failures and inefficiencies. |
| | A leader in automated hybrid IT management, Device42's comprehensive discovery documents and inventories your entire IT estate. Seamlessly integrate with existing ITSM or DevOps systems to prevail in any digital transformation. |
| | LogZilla has developed a patented technology that breaks through network telemetry indicators to deliver real-time and intelligent insight for enterprise networks worldwide. LogZilla's Network Event Orchestrator™ (NEO) engine enables network and security teams to identify and resolve network problems before they become costly downtime situations. |
| | MinIO is pioneering high-performance object storage. Their open source, software-defined, S3 compatible system is optimized for the private cloud. Purpose-built to serve only objects, MinIO's single-layer architecture achieves achieves the necessary functionality without compromise. The result is a cloud-native object server that is simultaneously performant, scalable and lightweight. |
| | The RStor Multicloud Platform is a new way to Secure, Connect and Orchestrate resources for Enterprise Performance Computing. RStor was founded with the mission to aggregate and automate compute resources from private data centers, public cloud providers and trusted supercomputing centers on a next generation networking fabric. Please visit RStor.io. |
| | Starfish is a metadata and rules management framework for large-scale file systems. It supports billions of file and petabytes of capacity. Starfish provides vital insights into your file systems while automating the life cycle of research data from creation through archiving and re-use. |
| | VAST Data is a storage company breaking decades-old storage tradeoffs to bring an end to complex storage tiering and HDD usage in the enterprise. Customers can now consolidate applications onto a single tier of storage that meets the performance needs of demanding workloads, manage all data at scale and afford to eliminate the need for complex storage tiering and archiving of data to slow storage systems. |
| | For your mission-critical workloads, VirtualWisdom provides real-time deep-infrastructure monitoring in an AIOps-powered platform. We ensure applications and infrastructure perform optimally together. Our App-centric solution utilizes powerful analytics and AI combined with visibility across the entire IT infrastructure to predict and avoid issues, automate resolution, and ensure Application SLAs. |
| | Western Digital® creates environments for data to thrive. We drive the innovation needed to help the world capture, preserve, access and transform an ever-increasing diversity of data. Western Digital's data-centric solutions are comprised of the Western Digital®, G-TechnologyTM, SanDisk®, UpthereTM, and WD® brands. |