Monday, October 28, 2019 -

11:30 am

–

12:00 pm
Jeffrey Eric Altman, Founder and CEO, AuriStor
Abstract:
The AuriStor File System enables organizations to construct a file namespace that presents a homogeneous, location-transparent namespace to client workstations. This global namespace is secured by federated authentication and a multi-factor constrained elevation authorization model. Organizations are protected when extending the namespace across multiple internal, DMZ and cloud hosted infrastructures.
Come to the this presentation to see how AuriStor File System has been successfully deployed by end user organizations to support process migration across infrastructures via life-and-shift; prevent cloud vendor lock-in; and to support open data scientific research initiatives.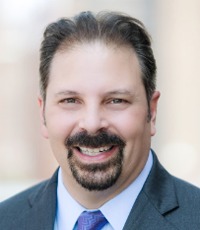 Jeffrey has developed data communications, distributed file system and network security solutions for more than thirty years. His experience with secure data communications extends from two-pair circuits to interplanetary transmissions.
Jeffrey founded AuriStor, Inc. in 2007 to extend the AFS concepts of WAN file system namespaces, security first network protocols, and access control to all 21st centry applications and end users. Today, AuriStor is setting a new standard for secure high performance globally accessible general purpose file systems.
Open Access Media
USENIX is committed to Open Access to the research presented at our events. Papers and proceedings are freely available to everyone once the event begins. Any video, audio, and/or slides that are posted after the event are also free and open to everyone. Support USENIX and our commitment to Open Access.
BibTeX
@conference {244286,
title = {{AuriStor}: {AuriStor} File System - Secure Global File Namespace Architecture},
year = {2019},
address = {Portland, OR},
publisher = {USENIX Association},
month = oct
}