Please join us for SREcon19 Europe/Middle East/Africa on 2–4 October, 2019, at The Convention Centre Dublin in Dublin, Ireland. SREcon is a gathering of engineers who care deeply about site reliability, systems engineering, and working with complex distributed systems at scale. SREcon strives to challenge both those new to the profession as well as those who have been involved in it for decades. The conference has a culture of critical thought, deep technical insights, continuous improvement, and innovation.
View the program.
SREcon19 Europe/Middle East/Africa is SOLD OUT. Please join the waitlist.
Registration Information
SREcon19 Europe/Middle East/Africa is SOLD OUT. Please join the waitlist.
Early Bird Registration Deadline: Monday, 9 September, 2019
Registration Fees
Early Bird
(through 9 September)
Standard
(from 10 September)
US$850
US$1000
Questions? Contact conference@usenix.org.
Speakers
The USENIX Conference Department will contact you with registration instructions.
To prepare for the conference, please see the Information for Presenters page. Please email conference@usenix.org if you have any questions.
Venue
The Convention Centre Dublin
Spencer Dock
North Wall Quay
Dublin 1
D01 T1W6
Ireland
+353 1 8560000
As we've moved to a convention center this year to accommodate increased demand, USENIX is not offering guest room blocks at any hotels. We encourage you to make your hotel reservations as soon as possible at any of the many hotels within close walking distance of the venue to receive the most advantageous rate.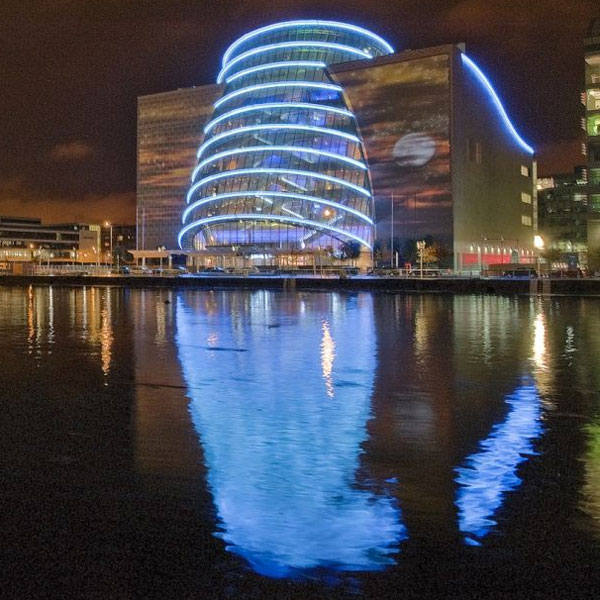 Program Committee
Daria Barteneva, Microsoft
Jorge Cardoso, Huawei Munich Research Center
Nati Cohen, Here Technologies
Tiarnán de Burca, Squarespace
Stephane Dudzinski, Demonware
Ingrid Epure, Netlify, Inc.
Avishai Ish-Shalom, Aleph VC
Effie Mouzeli, Wikimedia Foundation
Theo Schlossnagle, Circonus
Vanessa Yiu, Goldman Sachs
Steering Committee
Liz Fong-Jones, Honeycomb
Casey Henderson, USENIX Association
Fernanda Weiden, Facebook
Become a Sponsor
Sponsorship exposes your brand to highly qualified attendees, funds our diversity and student grants, supports open access to our conference content, and keeps USENIX conferences affordable. USENIX is a 501(c)(3) non-profit organization that relies on sponsor support to fulfill its mission. To learn more, please contact the Sponsorship Department with the conference name in your subject line, or call +1 510.528.8649.