help promote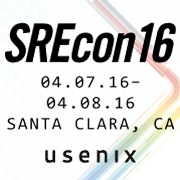 twitter
usenix conference policies
Smart Monitor System For Automatic Anomaly Detection @Baidu
Abstract:
Billions of requests are supported by hundreds of thousands of servers in Baidu. So many servers and modules bring a huge challenge to engineers for anomaly detection. When an anomaly occurs, various alarms and incidents are sent to engineers. It is very difficult to find the root cause based on large non-organized monitoring data and alarms. Thus, we tried to build a smarter monitoring system named BIMS (Baidu Intelligent Monitoring System) to help engineers to analyze the problems and give the most possible reasons for important anomaly such as revenue loss.
In this talk, we demonstrate the core procedure of BIMS by actual cases in the productive environment of the core products at Baidu. The following technologies will be involved and mentioned: data model of incidents, proactive anomaly detection algorithms, correlation analysis, and visualization. Based on BIMS, we'll also share some ideas about intelligent systems for the SRE team.
Xianping Qu is a senior software engineer on SRE team at Baidu. He is now working on utilizing monitoring and operating data to automate SRE's work, and has experiences on trend analysis, abnormal detection and root cause analysis. Previous to this, he worked on the monitor system at Baidu.
Open Access Media
USENIX is committed to Open Access to the research presented at our events. Papers and proceedings are freely available to everyone once the event begins. Any video, audio, and/or slides that are posted after the event are also free and open to everyone. Support USENIX and our commitment to Open Access.
BibTeX
@conference {208900,
author = {Xianping Qu},
title = {Smart Monitor System For Automatic Anomaly Detection {@Baidu}},
year = {2015},
address = {Santa Clara, CA},
publisher = {USENIX Association},
month = mar,
}

Presentation Video
Presentation Audio