help promote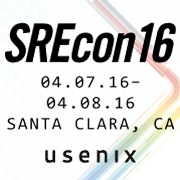 twitter
usenix conference policies
Overview
Keynote Speaker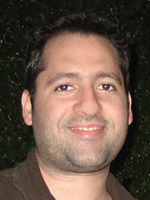 Pedro Canahuati is director of the production engineering team at Facebook, leading the teams that scale Facebook's infrastructure and making sure Facebook's products are available 24x7. Prior to this, Pedro was director of operations at SpinMedia and Qloud. He previously leveraged his network and systems knowledge to build data centers and scale web operations at companies like NameMedia, Relera and Verio/NTT.
Thank you to everyone that attended SREcon15!
SREcon15 took place on March 16–17, 2015, in Santa Clara, CA. The program included:
Keynote address from Pedro Canahuati, Director, Production Engineering, Facebook, on "Notes from Production Engineering"
Invited talks, panels, and training on incident management, large-scale data management, and release and deployment processes
Closing address from Caitie McCaffrey, Twitter, on "Architecting and Launching the Halo 4 Services"
Video and audio recordings of the talks and presentation slides from the speakers are available on the program page. You can follow us on Twitter or visit the SREcon page for more news and updates on all of our global SREcons.
Program Co-Chairs
Fernanda Weiden, Facebook