All the times listed below are in Pacific Daylight Time (PDT).
Tuesday, June 1
CentOS Stream—Live Q&A about what we're doing and the future
4:00 pm–5:00 pm PDT
Sponsored by Red Hat
Moderator: Rich Bowen, Community Manager
Panelists: Gunnar Hellekson, Senior Director of Product Management, and Mike McGrath, Vice President of Linux Engineering
Changes in the CentOS Project have garnered a lot of attention over the last six months. CentOS Stream is the future for the project and it is subtly different in some important ways from CentOS Linux. In this session moderated by Community Manager Rich Bowen, Red Hat's Gunnar Hellekson, Senior Director of Product Management and Mike McGrath, Vice President of Linux Engineering will answer questions from you about the past, what we're doing now, and the future.
Wednesday, June 2
Drive Real-Time Operations with Slack and Runbook Automation
3:00 pm–4:00 pm PDT
Sponsored by Rundeck, by PagerDuty
Speaker: Craig Hobbs, PagerDuty
DevOps and Operations teams face intense pressure to react to incidents faster while maintaining secure control. That's why technical teams leverage communication platforms like Slack for everything from incident triage to cross-functional communication. Integrating runbook automation to Slack, helps these teams further automate operation workflows and stay productive.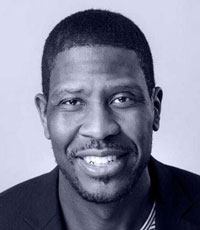 Craig Hobbs is a Solution Consultant, SyFy Super Fan, and Do-gooder at PagerDuty. Craig has nearly 10 years of experience in system integrations, environment observability, and application performance. At PagerDuty, he works tirelessly to help users understand how to use the Rundeck Orchestration to solve some of the most complex automation challenges. Always glad to help! #WillWorkForCoffee #BlackLivesMatter #OpenSource
Client Fleet Management at Scale
4:00 pm–5:00 pm PDT
Sponsored by Facebook
Panelists: Ajay Chand, Daniel Sedlacek, Jim Heald, Michel Salim, and Mike Dodge, Facebook
Come talk to the Facebook Client Platform Engineering team about managing client devices at scale!
Thursday, June 3
Learn about AuriStorFS – The Secure Global Namespace File System
3:00 pm–4:00 pm PDT
Sponsored by AuriStor
Moderator: Jeffrey Altman, AuriStor
The AuriStor File System enables organizations to construct a file namespace that presents a homogeneous, location-transparent namespace to client workstations. This global namespace is secured by federated authentication and a multi-factor constrained elevation authorization model. Organizations are protected when extending the namespace across multiple internal, DMZ and cloud hosted infrastructures. Come to the this presentation to see how AuriStor File System has been successfully deployed by end user organizations to support process migration across infrastructures via life-and-shift; prevent cloud vendor lock-in; and to support open data scientific research initiatives./p>
Jeffrey Altman founded AuriStor to extend into the 21st Century the AFS concepts of a global file system namespace, security first network protocols, and access control for all applications and end users.