help promote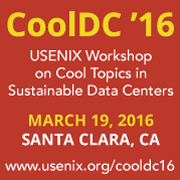 twitter
usenix conference policies
Sponsorship
USENIX welcomes corporate sponsorship of our events. Contact Camille Mulligan at sponsorship@usenix.org or (510) 528-8649 ext. 17 for more information.
Website Maintenance Alert
Due to scheduled maintenance, the USENIX website will not be available on Tuesday, December 17, from 10:00 am to 2:00 pm Pacific Daylight Time (UTC -7). We apologize for the inconvenience.
If you are trying to register for Enigma 2020, please complete your registration before or after this time period.