help promote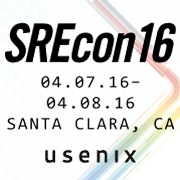 twitter
usenix conference policies
You are here
Home
»
From Zero to Hero: Recommended Practices for Training your Ever-Evolving SRE Teams
From Zero to Hero: Recommended Practices for Training your Ever-Evolving SRE Teams
Abstract:
or, "How can I strap a jetpack to my newbies, while keeping everyone up to speed?"
SRE teams go to where the action is, but when team members are deeply embedded in large scale problems, little time is left to do things like train one's newest teammates. "Here kid, grab a hose and help me fight this fire" only works up to a limit that you will definitely exceed when you're trying to mold your newest systems or software engineer into a fully functional Site Reliability Engineer. Plus, the stack(s) that your team is oncall for are rapidly evolving and if you blink, even your most senior SREs can quickly be out of touch with the state of the systems. Uh oh!
The often understated truth is that SREs need to be as good--or better--at scaling humans as they are at scaling computers, if they want to be able to keep up with the systems that they oversee. How, then, can you keep your existing SREs up to speed and sharp as a tack, while making sure that your newest teammates can learn the ropes and become just as seasoned, sooner rather than later or never?
In this talk, Andrew will share a set of practices we're using at Google to train our next wave of SREs better, stronger, and faster... and then keep them that way! You'll learn about ways to encourage large scale systems thinking, provide hands-on opportunities for learning, and impress the technical and philosophical subtleties of what make the best SREs so effective as quickly as possible.
Andrew Widdowson is a Staff Software Engineer in Site Reliability Engineering at Google. In addition to being a long time member of the Search SRE team, he is the tech lead for "SRE EDU", Google's internal efforts to support a culture of teaching of and from SREs. Andrew also leads a team of engineers that fight abusers, scrapers, and attackers of the search stack. In his spare time, Andrew serves as a chair of the Carnegie Mellon University School of Computer Science Alumni Advisory Board.
Open Access Media
USENIX is committed to Open Access to the research presented at our events. Papers and proceedings are freely available to everyone once the event begins. Any video, audio, and/or slides that are posted after the event are also free and open to everyone. Support USENIX and our commitment to Open Access.
BibTeX
@conference {208881,
author = {Andrew Widdowson},
title = {From Zero to Hero: Recommended Practices for Training your {Ever-Evolving} {SRE} Teams},
year = {2015},
address = {Santa Clara, CA},
publisher = {USENIX Association},
month = mar
}

Presentation Video
Presentation Audio