help promote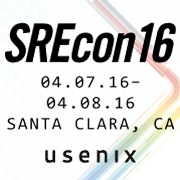 twitter
usenix conference policies
You are here
Home
»
Making the Sum of AWS Networking Greater than Its Parts—Achieving High Availability in VPCs
Making the Sum of AWS Networking Greater than Its Parts—Achieving High Availability in VPCs
Abstract:
If you're running in VPC (and you should be by now), what is your network reliability strategy? This talk proposes a method of building flexible, redundant networking for VPC that goes far beyond a single NAT router per VPC. CloudFormation + boto + BGP come together in beautiful harmony for an architecture that you can depend on. Learn about the architecture, our implementation in Python and grab the scripts to run your own.
Warren Turkal is a Site Reliability Engineer at SignalFx, a stealth startup in San Mateo, CA. He works to provide infrastructure components like SaltStack and Docker in a production environment. Warren has been working with AWS for about 3 years and has used the boto library to write many tools used at SignalFx. He previously worked at companies heavily invested in cloud technologies, such as Ooyala and Google.
Open Access Media
USENIX is committed to Open Access to the research presented at our events. Papers and proceedings are freely available to everyone once the event begins. Any video, audio, and/or slides that are posted after the event are also free and open to everyone. Support USENIX and our commitment to Open Access.
BibTeX
@conference {208890,
author = {Warren Turkal},
title = {Making the Sum of {AWS} Networking Greater than Its {Parts{\textemdash}Achieving} High Availability in {VPCs}},
year = {2015},
address = {Santa Clara, CA},
publisher = {USENIX Association},
month = mar,
}

Presentation Video
Presentation Audio