help promote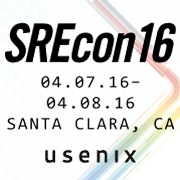 twitter
usenix conference policies
Scaling Networks through Software
Abstract:
While networking is a crucial component to ensuring site reliability, reacting to network events such as outages or DDoS attacks has traditionally been constrained by the capabilities of closed platform network devices. Certain vendors, however, allow anyone to redefine how their network behaves programmatically, enabling network designers to disregard conventional protocol usage entirely. This talk will cover how Fastly did just that — relying on software to redirect traffic reliably at various layers — and how such fine-grained control allowed us to scale a global network while minimizing operational costs.
Joao Taveira is a network engineer at Fastly, where he is responsible for making dumb switches do clever things. In addition to writing software for network orchestration, Joao works on protocol design and performance, and holds a PhD from University College London on something to that effect.
Open Access Media
USENIX is committed to Open Access to the research presented at our events. Papers and proceedings are freely available to everyone once the event begins. Any video, audio, and/or slides that are posted after the event are also free and open to everyone. Support USENIX and our commitment to Open Access.
BibTeX
@conference {208897,
author = {Joao Taveira},
title = {Scaling Networks through Software},
year = {2015},
address = {Santa Clara, CA},
publisher = {USENIX Association},
month = mar,
}

Presentation Video
Presentation Audio