help promote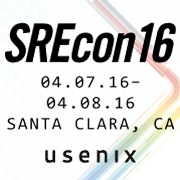 twitter
usenix conference policies
MySQL Automation at Facebook Scale
Abstract:
Facebook has one of the largest MySQL database clusters in the world, comprising thousands of servers across multiple data centers. Operating a cluster of this size requires automating most of what a conventional MySQL Database Administrator (DBA) might do, so that the cluster can almost run itself. Learn about the design and architecture of our automation systems, and hear a few war stories.
Shlomo has been on the MySQL Infrastructure team at Facebook since 2011, managing one of the biggest MySQL clusters in the world—mostly by being lazy and making automation manage it instead of him. Before making the switch to manage 1000s of MySQL servers, Shlomo was pretty happy with 100s of them at companies like Sears and Wix, where he was a DBA and a developer.
Prior to diving into to the MySQL world in 2006, Shlomo used to be a SQL Server DBA at the Israeli Intelligence Corps, but he can't tell you how many servers he managed there.
Open Access Media
USENIX is committed to Open Access to the research presented at our events. Papers and proceedings are freely available to everyone once the event begins. Any video, audio, and/or slides that are posted after the event are also free and open to everyone. Support USENIX and our commitment to Open Access.
BibTeX
@conference {208878,
author = {Shlomo Priymak},
title = {{MySQL} Automation at Facebook Scale},
year = {2015},
address = {Santa Clara, CA},
publisher = {USENIX Association},
month = mar
}

Presentation Video
Presentation Audio