help promote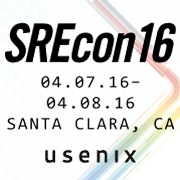 twitter
usenix conference policies
Learning from Mistakes and Outages at Facebook
Rajesh Nishtala, Facebook
Abstract:
Facebook, like most large scale infrastructures, is not immune to failures that cause entire subsystems to degrade or become completely unavailable. These Site Events (or SEVs) can then lead to very user-visible performance degradations or worse yet, downtime. This talk will use major site events as case studies to describe lessons learned that have helped make Facebook more robust.
Rajesh Nishtala is a software engineer in the infrastructure team and currently works on understanding the site's performance and capacity bottlenecks. Rajesh also spent a significant amount of time working on the systems that efficiently serve the social graph, (e.g. memcache, TAO, and mcrouter). Rajesh holds a Ph.D. in Computer Science from the University of California, Berkeley. His dissertation focused on High Performance Computing and scaling applications to tens of thousands of processor cores.
Open Access Media
USENIX is committed to Open Access to the research presented at our events. Papers and proceedings are freely available to everyone once the event begins. Any video, audio, and/or slides that are posted after the event are also free and open to everyone. Support USENIX and our commitment to Open Access.
BibTeX
@conference {208883,
author = {Rajesh Nishtala},
title = {Learning from Mistakes and Outages at Facebook},
year = {2015},
address = {Santa Clara, CA},
publisher = {USENIX Association},
month = mar,
}

Presentation Video
Presentation Audio