help promote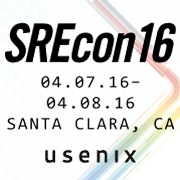 twitter
usenix conference policies
Being Afraid—How Paranoia at Dropbox Protects Your Data
Abstract:
Dropbox is built around our users' trust in us to not lose their data, and the engineering challenges to preserve this are immense. We leverage external managed storage vendors in order to help us solve many of these challenges, but we've recently been transitioning some customer data into a storage platform designed for exabyte-scale that is developed from scratch and operated in-house by Dropbox engineers.
A crucial consideration of building this new system is the mitigation of accidental or intentional deletion and corruption through entropy, and we've taken special care to build defenses against these risks. In this talk we will describe the system's inherent failure domains and the operations infrastructure required to maintain strong durability. Attendees should leave the talk with a healthy dose of paranoia for their own systems and practical strategies for mitigating failure in inherently failure-prone infrastructure.
David Mah is a Dropbox SRE characterized by his paranoia when dealing with infrastructure. Sometimes people consider this to be 'attention to detail'; other times it would just be considered paranoia. His current focus is on building protections in Dropbox's in-house storage system to avoid losing user data.
Open Access Media
USENIX is committed to Open Access to the research presented at our events. Papers and proceedings are freely available to everyone once the event begins. Any video, audio, and/or slides that are posted after the event are also free and open to everyone. Support USENIX and our commitment to Open Access.
BibTeX
@conference {208885,
author = {David Mah},
title = {Being {Afraid{\textemdash}How} Paranoia at Dropbox Protects Your Data},
year = {2015},
address = {Santa Clara, CA},
publisher = {USENIX Association},
month = mar,
}

Presentation Video
Presentation Audio