help promote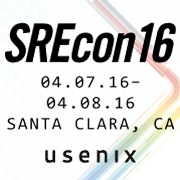 twitter
usenix conference policies
Notes from Production Engineering
Pedro Canahuati, Director, Production Engineering, Facebook
Abstract: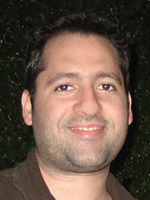 More than 1.39 billion people hit Facebook's infrastructure per month—more than 1.19 billion on mobile alone. Nearly 1 billion photos are shared and more than 3 billion videos are viewed every day.
Facebook's services run on top of hundreds of thousands of servers spread across multiple geographically separated data centers. To balance the need for constant availability with a fast-moving and experimental engineering culture, the Facebook operations team has evolved over time to be as nimble as possible.
This talk will describe the evolution of a small, centralized, and sometimes marginalized operations team overwhelmed by production issues into a decentralized, high-performing, and well-regarded engineering team that enables Facebook's product and infrastructure teams to move fast and whose role is to say "yes" to ever-changing demands. Topics include culture, hiring practices, prioritization, and philosophies that bring developers closer to ops and even get them doing ops themselves.
Pedro Canahuati is director of the production engineering team at Facebook, leading the teams that scale Facebook's infrastructure and making sure Facebook's products are available 24x7. Prior to this, Pedro was director of operations at SpinMedia and Qloud. He previously leveraged his network and systems knowledge to build data centers and scale web operations at companies like NameMedia, Relera and Verio/NTT.
Open Access Media
USENIX is committed to Open Access to the research presented at our events. Papers and proceedings are freely available to everyone once the event begins. Any video, audio, and/or slides that are posted after the event are also free and open to everyone. Support USENIX and our commitment to Open Access.
BibTeX
@conference {208902,
author = {Pedro Canahuati},
title = {Notes from Production Engineering},
year = {2015},
address = {Santa Clara, CA},
publisher = {USENIX Association},
month = mar,
}

Presentation Video
Presentation Audio