help promote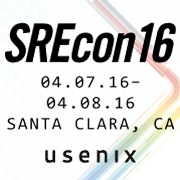 twitter
usenix conference policies
Instagration: A Case Study in Cloud Migration at Scale
Chris Bray, Facebook/Instagram
Abstract:
Instagram recently completed a large migration from AWS to Facebook's internal systems. This talk will go into more detail of what and how the team accomplished a very large scale AWS migration. It will touch on tools and lessons learned that Instagram applied to their migration that others might be able to both utilize and apply to their migration (to or from AWS) to help make it as painless and trouble free as possible.
Chris Bray is a Production Engineer at Instagram and Facebook. He works with large scale software deployments running on, amongst other things, CentOS, Chef, Python, designer drip coffee, Ruby, RedBull, vi, bash, cable ties and duct tape, using a large infrastructure of both Amazon EC2 and Facebook's OpenCompute hardware. He was part of the team that recently Completed the migration of Instagram from EC2 to Facebook infrastructure and is currently focusing on working with new acquisitions at Facebook to help them take best advantage of Facebook's internal infrastructure.
Open Access Media
USENIX is committed to Open Access to the research presented at our events. Papers and proceedings are freely available to everyone once the event begins. Any video, audio, and/or slides that are posted after the event are also free and open to everyone. Support USENIX and our commitment to Open Access.
BibTeX
@conference {208895,
author = {Chris Bray},
title = {Instagration: A Case Study in Cloud Migration at Scale},
year = {2015},
address = {Santa Clara, CA},
publisher = {USENIX Association},
month = mar,
}

Presentation Video
Presentation Audio