help promote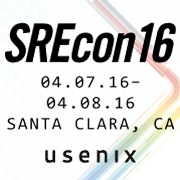 twitter
usenix conference policies
Ensuring Success During Disaster
Website Maintenance Alert
Due to scheduled maintenance on Wednesday, October 16, from 10:30 am to 4:30 pm Pacific Daylight Time (UTC -7), parts of the USENIX website (e.g., conference registration, user account changes) may not be available. We apologize for the inconvenience.
If you are trying to register for LISA19, please complete your registration before or after this time period.
Abstract:
Surviving a large scale outage requires more than just standing up a few extra servers. Validation and capacity planning can mean the difference between proper mitigation, or just a bunch of wasted effort. This talk will explore how to ensure DR success, gleaned from PagerDuty's production systems.
Doug Barth is a Senior Operations Engineer at PagerDuty. He has worked on all parts of the PagerDuty system, but especially moving PagerDuty to a multi-master MySQL cluster, host-to-host transport-layer encryption via IPSec, and recently rebuilding PagerDuty's DR site. Doug developed and operated production systems for Orbitz, a large scale online travel company, and Signal Engage, a startup marketing tool provider in Chicago.
Open Access Media
USENIX is committed to Open Access to the research presented at our events. Papers and proceedings are freely available to everyone once the event begins. Any video, audio, and/or slides that are posted after the event are also free and open to everyone. Support USENIX and our commitment to Open Access.
BibTeX
@conference {208896,
author = {Doug Barth},
title = {Ensuring Success During Disaster},
year = {2015},
address = {Santa Clara, CA},
publisher = {{USENIX} Association},
month = mar,
}

Presentation Video
Presentation Audio