help promote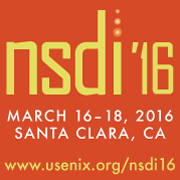 Get more
Help Promote graphics!
twitter
usenix conference policies
Help Promote NSDI '16
NSDI '16 Buttons and Banners
Please use the HTML below to display the latest NSDI '16 buttons or banners on your Web site. Your visitors will be able to click the button to learn more about the conference.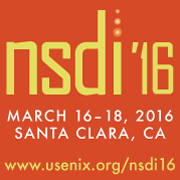 Size: 125x125 pixels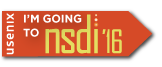 Size: 162x67 pixels
Size: 450x93 pixels
Size: 468x60 pixels
Website Maintenance Alert
Due to scheduled maintenance, the USENIX website will not be available on Tuesday, December 17, from 10:00 am to 2:00 pm Pacific Daylight Time (UTC -7). We apologize for the inconvenience.
If you are trying to register for Enigma 2020, please complete your registration before or after this time period.